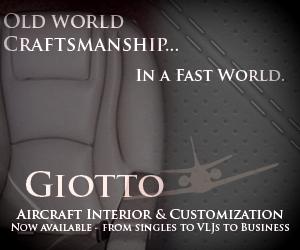 Quality First



Our goal is to exceed your expectations. We takes pride with the quality and craftsmanship put into the work.
The Company
Giotto's Aircraft Interior was created over 40 years ago. The company is offering professional upholstery services, quality craftsmanship and unique attention to details.
Services
Giotto's Aircraft is involved with design, planning stage and to actual installation of cabinets, upholstery, carpet, headliners, seats, refinishing of panels, noise reduction, soundproofing and any other aspect involving the interior of the aircraft.
Giotto's Aircraft experience in this business assures that all initial estimates in terms of project schedule and cost are accurate. No guess work, no worries for the customers. We meet 96% of our initial estimate thanks to our detailed planning process.